1st Quarter Featured Shop is:
Please explain a little about your shop, what items you sell and what inspired you in your product and shop design?
I began Sweetchild Jewelry in 2007. I make polymer clay jewelry like pins and necklaces, religious items such as rosaries and mezuzahs, and accessories like barrettes. I also make focal beads and bead sets. I have been a K-12 art teacher, quilt maker, and a cross stitch designer, and began working with polymer clay in 2006. Once I learned how to condition the clay with a pasta machine, I was on my way. I tried PC because the work of others intrigued me. It is so versatile – you can stamp it, ink it, roll, extrude, slab-build, silk-screen, and create very finely detailed canes with it. Every PC artist's work looks different because of this versatility.
As for shop design, Marilyn of www.Accentuate.etsy.com created my most recent banner and avatar. I chose it because its small, pieced patterns reminded my of polymer clay canework. I arrange my shop items according to color to create shop cohesiveness and visual flow. I use fotofuze.com to create those lovely pure white backgrounds in my photos.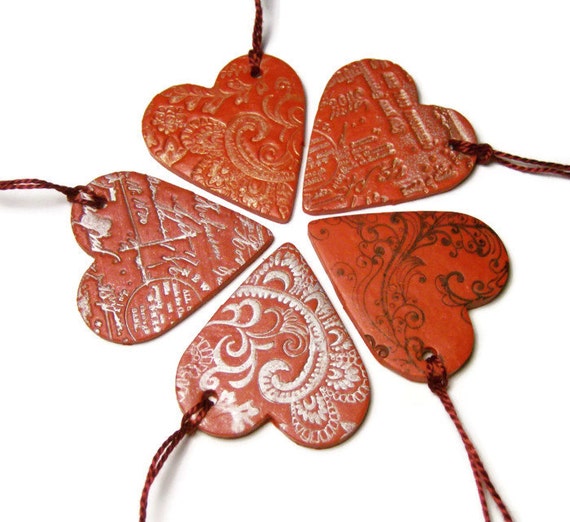 Have you had a positive sellers experience on Etsy?
I generally have had very good experiences on Etsy with buyers. I have also had life-changing experiences of friendship and growth with other Etsy sellers who supported me, taught me, and promoted my work just because that is what good team mates on Etsy do. Promoting one another is key to Etsy success. Join one or two very active teams like Team Serenity www.etsy.com/teams/12408/team-serenity, and then promote one another like crazy.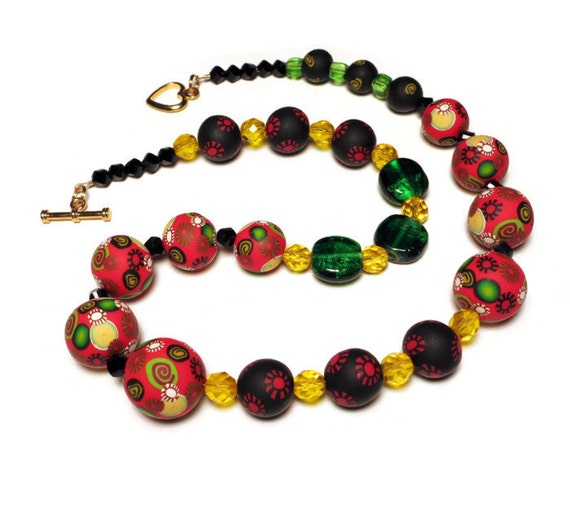 What are your goals for your business short & long term?
This year I hope to increase the complexity and beauty of my canework. I have also been approached by several local shops that want to carry my work, so I am making some forays into wholesaling. I just completed 20 Jewish mezuzahs and house blessing cases to be shipped to a shop in St. Augustine, Florida. And one of my pendants will soon appear in The Polymer Arts magazine.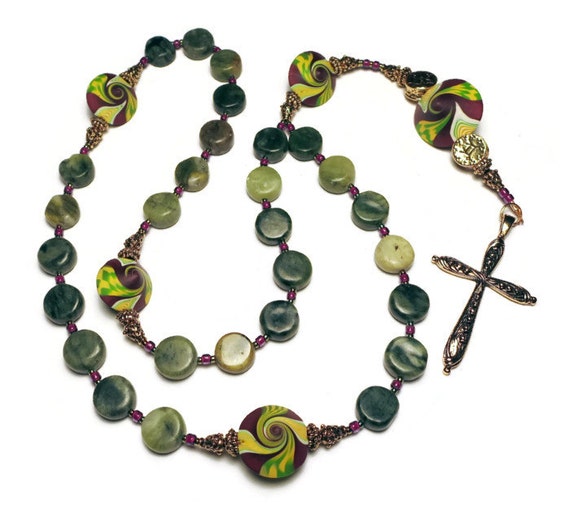 How did you come up with your shop name?
My last name, Soskin, actually means "seuss kind" or "sweet child" in Yiddish and German. So my shop became Sweetchild Jewelry. My jewelry is not for children though.


5. What kind of space do you create in?
I work in my grown daughter's vacant bedroom. In that room I have my computer desk where I do all my shop-related mail and promoting, and opposite that is a huge old executive size desk is my clay table. Its drawers hold my clay, bead and tool stashes. Its surface is stacked with shelving, units of tiny drawers and bottles that hold all my findings, glues, and more. I work on a marble slab. Pantone color chips are displayed. I use a long arm light that can be moved around. It has an OttLite bulb which imitates daylight so I formulate proper colors. I wish I had a giant studio with lots and lots of room to spread out, but alas!
Where are you located?
My studio is in my house in a quiet suburb of northeast Orlando, in Oviedo. My husband is a prof at the University of Central Florida, and we live 20 minutes from campus.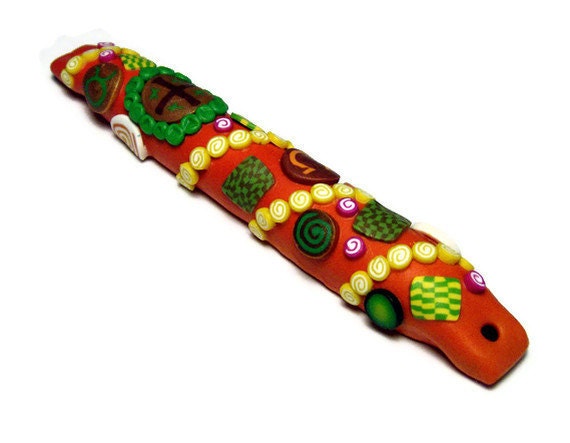 Do you ship internationally?
Yes.
What is your favorite food?
What are your hobbies?
I read a lot of history – Doris Kearns Goodwin and Sarah Vowell never disappoint. I play piano. I love Russian art. Several years ago we took our first trip overseas – to St. Petersburg, Russia, a marvelous city full of art, cathedrals, museums, and palaces. I also do a lot of church work – choir, church librarian, prayer shawl ministry leader, and bible study leader. I am always teaching in one way or another. Education is very important to me.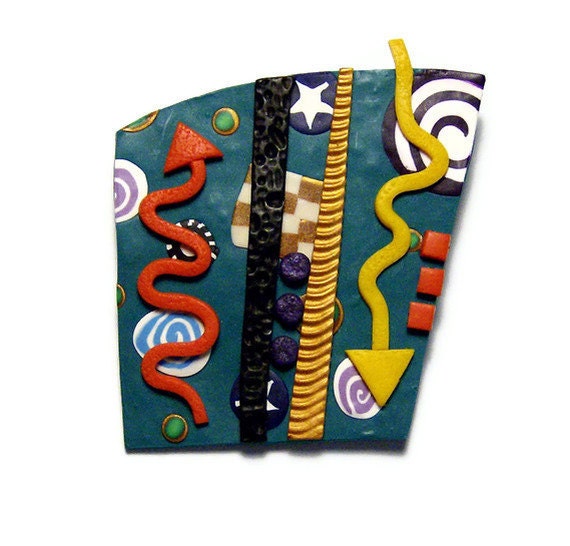 Please name one of your favorite fellow Team Serenity Shops?
There are so many! Take a peek at Magicmaker-Scraps (unique clip art), REcreationsyarn (crocheted animals to win any child's heart), and SewandTellHandmade (stylish foldover clutches).
Please list all your social media sites below: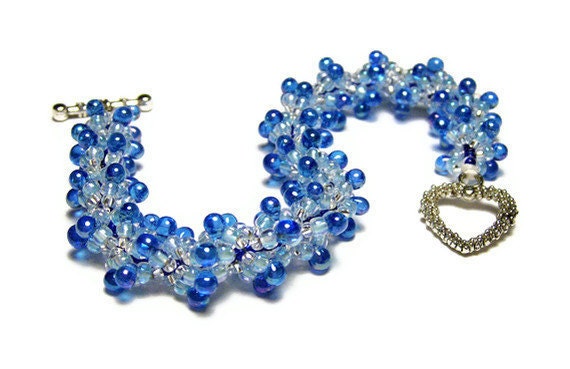 Please share this feature on all your social media sites!!